Enter the cockpit of your data governance
Good data governance allows you to tip the scales in the right direction so you can get the most out of your data, while reducing the associated risks.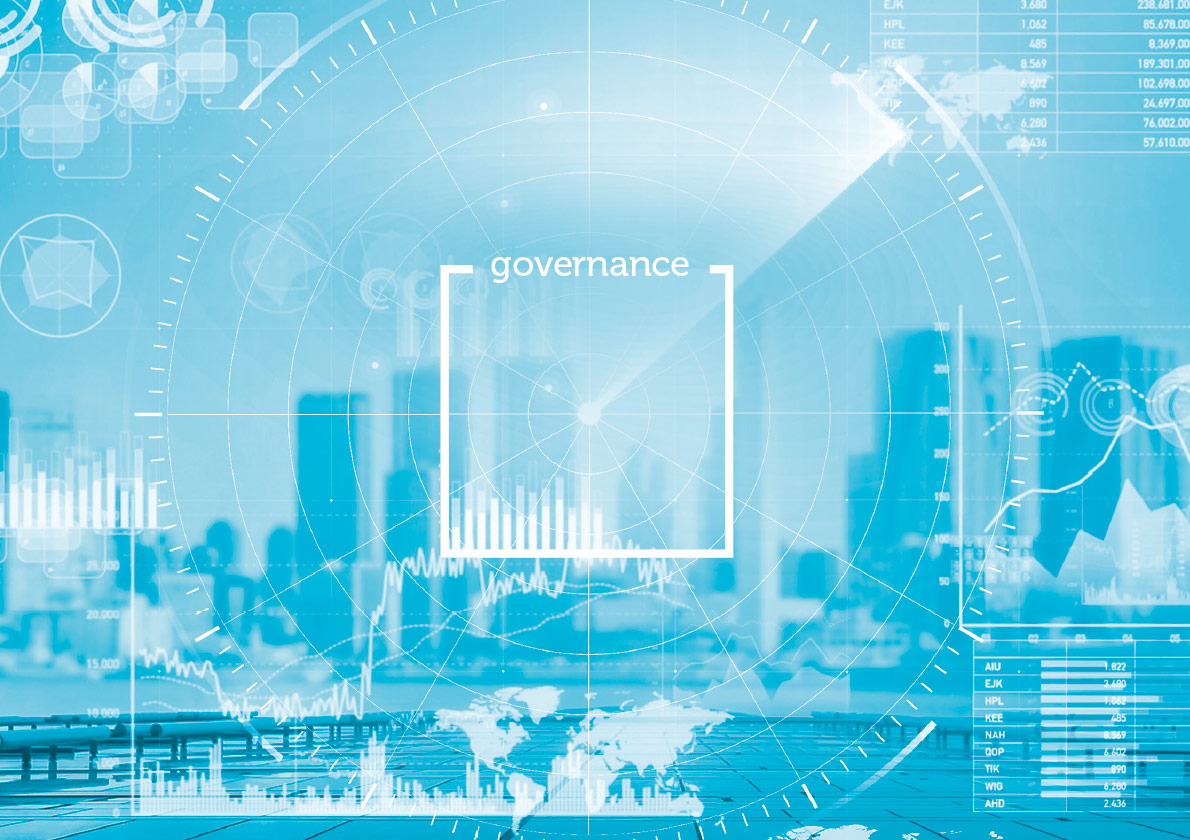 Data today
With cyberattacks on the rise, IT systems becoming more complex, new technologies exploding, and new data protection regulations (ransomware and RGPD), these can quickly backfi re and cause serious turbulence in your business. On the other hand, that same data is a treasure trove of new opportunities for you to fl y to new heights. Mastering and managing it at all levels allows you to navigate serenely, faster, higher and to find new
destinations.
The stakes for companies
Threats have several sources. On the one hand, the increase in data causes an increase in costs for your company. At the same time, remote work is becoming more and more common and cyberattacks are multiplying. Finally, increasing regulations can literally ground you. Plunged into this new reality, companies must implicitly prepare themselves and ask themselves the right questions:
Does your organization have a handle on all the legal, security, technological, organizational, technical and infrastructural aspects of data governance?
Does your organization have an enabling framework in place that supports the creation of value from its data?
Is your company's data protected, accessible, secure, classified, reliable, findable, available, usable, traceable, combinable, measurable, known and dated?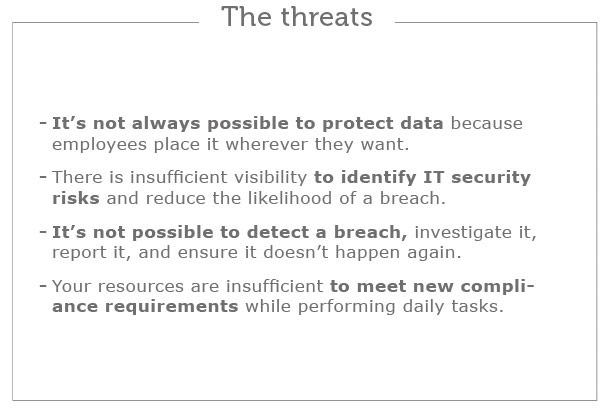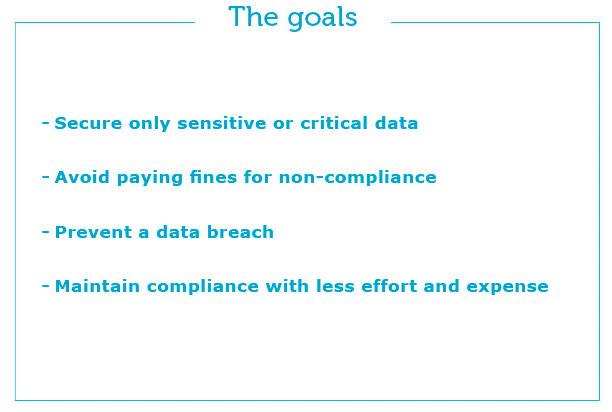 Enter the cockpit with Oxygen
We take off with you and guide you throughout the journey to help you take the best route.
Analysis – Reporting : Save time with predefi ned and ready-to-use reports. Prove to your management and other control bodies that you are in control and track events at the device, network and access levels.
Data management : Gain insight and securely remove redundant and superfluous information for better organization. Improve employee productivity while optimizing data management and storage costs.
Data Collection and Integration :
Maintain system performance by referencing your data without the need for intrusive systems. Extend your visibility by easily integrating other data and viewing an audit trail from a single location.
Organization : By managing the rights and accesses of your qualifi ed and secured data, you ensure the most efficient organization for your company. You control the constant growth of your data by managing its storage, safekeeping and access.
Control : Get visibility at all times of the activity on your system and receive alerts in case of incident. You are in control of your entire infrastructure and can even anticipate any catastrophe due to erroneous or malicious action. Keep the biggest challenge of your digital transformation under control.
Business processes : Adapt your infrastructure and dashboard to your business processes, not the other way around. Set up your tools to make work easier and to optimize your productivity and that of your entire company. Modeling your processes and agility becomes the strength of your company.
Data security : Identify sensitive data and reduce its exposition. Ensure secure storage with risk-appropriate access controls to minimize the likelihood of breach or intrusion.
Data Quality : Ensure high data quality by controlling multiple data classification criteria. Set the quality level you want to achieve, and judge its relevance at a glance.
Business value : By ensuring the security and quality of your data, you create value for your business. You ensure that all content available to your employees and customers is always current, of high quality and fully secure.
It only takes one opportunity for hackers to bring you down. On your end, a single oversight
can severely shorten your journey, and over a long period of time !
Through our experience, we have developed a know-how and proven methods for data governance
We are involved at each step to ensure the success of the actions taken
We bring the critical vision necessary to the qualifi cation of your data, because they do not all have the same value
We ensure data control through reporting, often considered as the weakest point, which nevertheless highlights data problems
We offer reliability and a complete package that makes the most of new technologies and analytical solutions.
Our crew is qualifi ed to develop confidence in your data governance, creating a common vision of the objectives to be reached and the means to be implemented.